Diane's Little Library on Lafleur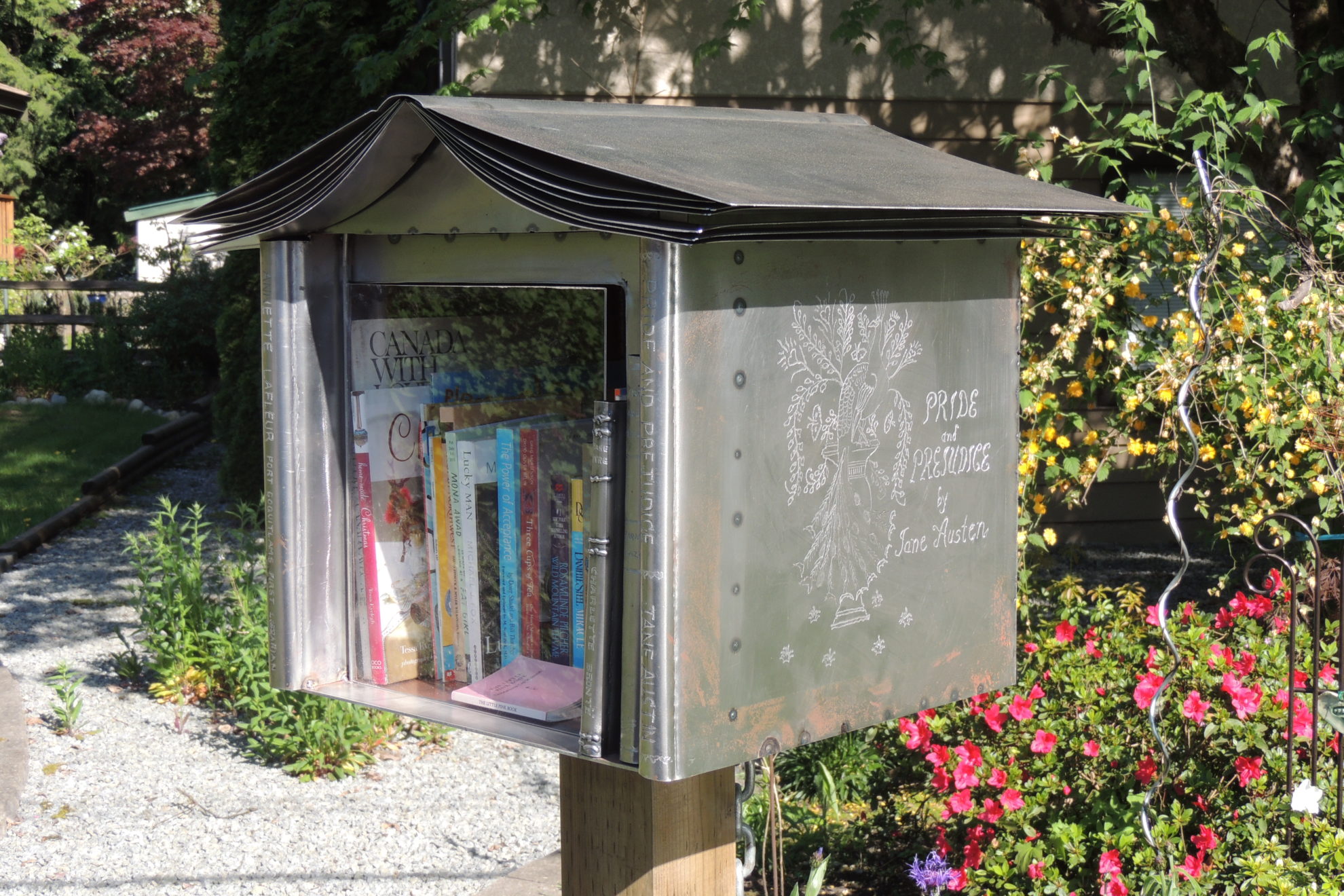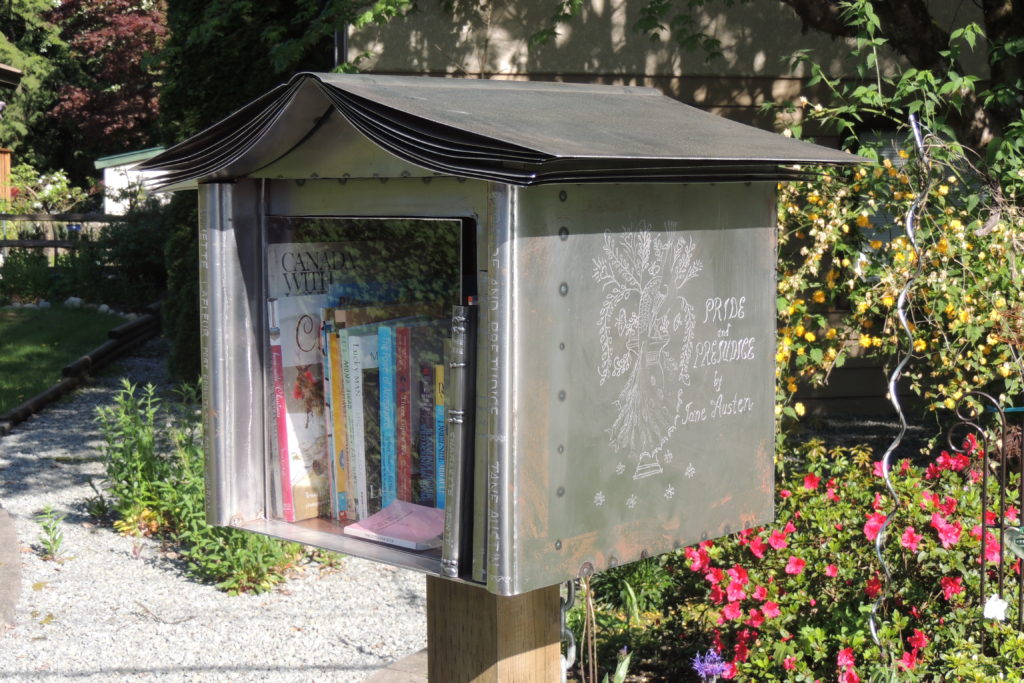 I have been aware of little Libraries for several years and have had the desire of erecting one for some time. Last fall I advised my partner (Ron Laidman) that all I want for Christmas is a Little Library and the labour of love began. Community Projects book donation programs and giving back to others has been a part of my personal life for many years.
I began my first book donation efforts after both hurricanes Katrina and Sandy when I adopted schools in St. Bernard Parish LA and the Red Hook district of Brooklyn NYC. I independently raised funds to replace children's books that were damaged after the flooding. This was a very rewarding effort that I continue today with projects and art initiatives both locally and globally.
The Lafleur Little Library has special meaning for me and this community. I love seeing the positive interactions and engagement that happens around the exchanging of books and sharing of our love of literature. The beautiful little library that was dedicated to me for my past efforts was designed and constructed out of metal by my partner Ron Laidman. We took on this project to not only share with our community but to raise awareness of community engagement and find new homes for some old books.